I heard some sad news a week ago, some people that I am very close to have broken up.. She says she is fine, that they were growing apart etc etc.. But I know in my heart that she is hurting & there is nothing I can do but be there for her. I guess it is apart of life & growing old, you fall in love with being in love, you break up, you meet someone else, they become your life, so on & so on until you find that ONE TRUE LOVE. But why does it have to hurt so much in between? Why do we have to have our hearts ripped out & stamped on? I myself find that revenge always helps me feel better...
Over my years I have had a fair few SHITS in my life, thinking that its OK to cheat on me, to let me down or just treat me like shit.. I in turn have found ways to get my own back...
Lets Start with "R" He was my Boyfriend when I was 17.. & the guy I thought was "The One" if you know what I mean but apparently he had other ideas as he was everybody else's "One" too... From my girlfriends to girls from my School... He thought I didn't know & so did they, I didn't say a word for a couple of days but obviously stopped sleeping with him.. Then put pepper in all of his boxers.. Can you picture it?? Copious amounts of scratching, needless to say, this sent the girls he was knocking off running away from him & straight to the doctors.. Kerpow.. *blows the imaginary smoke from finger tips*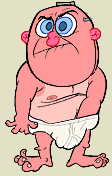 Then there was "K" He was lovely but was sooo unreliable it's unreal. He would let me down & lie to me so much that one day I had enough, I took his tooth brush & cleaned the bathroom with it.. ALL of the bathroom..
Then there was "J" he would put me down, try to make me feel bad about myself so I made him a DOG FOOD pie for our parting meal... after "J" there was a couple of weeks that I was still in a vengeful mood, so I popped back home to visit my mum, who was still living in Bromley... It had been at least 2yrs since "R" had taken my Heart & stomped on it & in fairness I was "Over it" but as I said, I was in a vengeful state of mind. I had changed a lot & I knew I looked good, my hair was really long, my boobs were BIGGER & I had put some weight on & my body didn't look like a bag of bones... Obviously, this caught "R's" eye... For the next 2wks I shagged the life out of him, I quote "Omg, this is the best sex I have EVER had, why did we split up, I've missed you so much" then I left, went back to Kingston, never spoke to him again(well, I did, many years later but that's a different story), didn't answer his calls, emails or letters...
Then there was "G" another bloke that thought it ok to cheat on me, well, that was until I sent EVERYBODY in his work naked photos of him... Not a good look let me tell you.
This then brings me to "Him in doors" Now don't get me wrong, I love him & he isn't that bad, NOW. I meet him when I was 19 & I fell for him hard... But he, when we were younger, found it very hard to be honest to me, he would lie about going to the pub, he would keep things from me etc. On my 20th Birthday, he was going to "Cook me a romantic dinner" but about 5pm, he rang & told me he was stuck in traffic, he wasn't, he was in the pub, When I found out, I took the dinner that I had ended up cooking & put it in between all of his clothes that were at my place & put them in black bags.. I Obviously left him, but things are never that clear cut & we did end up together again... Now, when he lies or let's me down, to make me smile, I move his things, Car keys, Wallet, shoes, you know what I mean, he puts his keys down on the table, I move the to the dresser, he puts his shoes by the door, I put them in the shoe box... I know this is very petty but it makes me smile.. maybe, the next time your partner upsets you, try it, move their tooth brush from the usual place, put the cup they have just got out, back into the cupboard while they are distracted, even change the recording time on the sky box.. All the little things that will drive them mad but make you smile.. But don't get caught.. Lol..